Diklo
Diklo Family Hotel is located in the village of Diklo, in the Chaghmi Gorge, 14 kilometers away from Omalo. It is distinguished by traditional, Tush style architectural buildings. The rooms are equipped with all the necessary items and have a beautiful balcony where at the end of a tiring day you can relax and enjoy the beautiful views.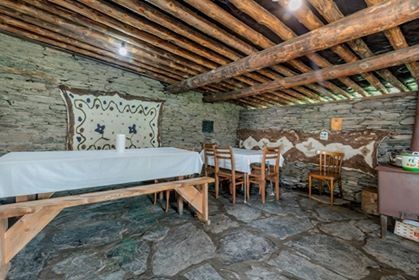 Hotel "Diklo" has free WiFi. The family hotel has an extraordinary hostess Nino Sekhniaidze. There are 5 rooms, 2 bathrooms, and the maximum number of guests: 11-13.
"Diklo" offers tourists both hiking and horseback riding tours, which must be booked in advance with the hostess of the family hotel. Family Hotel "Diklo" offers tourists to taste traditional dishes and participate in culinary master classes. There is also a small shop where tourists can buy Tush handicrafts and souvenirs.
Reviews
Your Review